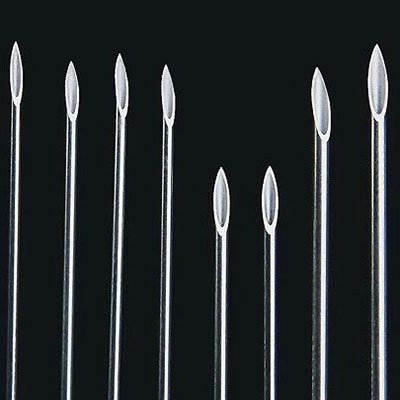 Our extensive varieties of products are exceptionally acclaimed by the immense customer base we have. Our excellence in business empowers our clients stay in tune with innovative progressions and better quality. We are the major Manufacturer of Stainless Steel Cannuala as we have created an ultramodern system setup to guarantee convenient achievement of whole processing procedure; beside this we have furnished our framework with most recent engineering and innovation. To satisfy our dedication of convenient conveyance, we have made this setup joined with all the transportation modes. Sponsored by a solid base, we furnish our customers with our faultless reach. Our assembling unit is outfitted with the most recent machines, which permit us to generate our extent according to the business standards. We are moved an apt group of experts, who strive hard to meet the customer's prerequisites proficiently way. Since our association is customer situated and vast Manufacturer of Stainless Steel Cannuala , we additionally offer customization services or our plastic granules according to the prerequisites of our customers.
Attributes of Stainless Steel Cannula
Cannula range: 14G – 31G
Material used: SUS 304 (from Korea)
Three times more sharper and painless
Length available as per customers' choice
Type of the point available as per customers' choice
Needle Variants: Single Pointed Needles, Double Pointed Needles, Open Point Needles
Electrolytic and ultrasound cleaning required for cleaning cannulas
Sand blasted, Swaged, Lateral aperture, Tip bent, Dialysis needles, etc.